Acute vs. Chronic Stress
When you perceive an event to be stressful, an alarm system is set off in your body as a reaction to the event. This is the classic "fight or flight" response that you probably learned about in Psych 101. Without getting too technical, this alarm system tells your body to release two hormones known as Cortisol and Adrenaline.
In the short term, Cortisol and Adrenaline help you deal with the threat (getting you ready to fight or flee) by increasing your heart rate, blood pressure and glucose levels. Additionally, your muscles tense up, your breathing becomes more intense and more blood is pumped to your large muscles and heart. All of these reactions are harmless in small amounts.
The problem is chronic stress. If we do not learn to internally calm our bodies and minds, we continuously react to the same stress(es), potentially leading to chronic stress over several simultaneously "threatening events." Please read the bullet points directly below to understand how your body reacts to chronic stress.

Chronically tense muscles lead to tension headaches and migraines;
Long-term, intense breathing can lead to panic attacks;
Your blood vessels dilate under stress, sending more pumped blood to large muscles and the heart. Continuous dilation of your blood vessels can lead to inflammation of the coronary arteries;
Your glucose levels increase under stress. Repeated exposure to increased glucose levels may put you at greater risk for Type II Diabetes;
Our eating, drinking and smoking habits change under stress. Continuous activation of these habit changes can lead to stomach problems such as acid reflux, nausea, pain, diarrhea and constipation;
Chronic stress can also lead to male and female infertility.
The information provided on this page was derived from Stress.org (2011). The direct web address to this content is http://stress.org/wp-content/uploads/2011/11/Effects-of-Stress.pdf.
Powered by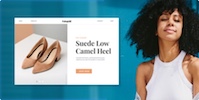 Create your own unique website with customizable templates.