Mindfulness
​"The literature on mindfulness has been dominated by the two leading schools of thought: one advanced by Kabat-Zinn and his associates (e.g., Kabat-Zinn, 2003), which draws on Buddhist meditative practices and is often labeled as an Eastern approach to mindfulness, and the other developed by Langer and her colleagues (e.g., Langer 1989), which is and considered a Western approach to mindfulness" (Baltzell, 2016, p. 3).
What is Mindfulness?
Kabat Zinn and Langer Both Explain...
Notable Types of Mindfulness
Mindfulness-Based Stress Reduction
"Mindfulness-based stress reduction or MBSR began over 30 years ago at the University of Massachusetts Medical School as an 8-week course designed to manage mental health and chronic pain patients who were non-responsive to conventional therapy. Dr. Jon Kabat-Zinn, the founder of MBSR, developed a course that is still used today. The course has 8 weekly classes teaching basic relaxation and breathing techniques, meditation and simple yoga, along with daily homework such as maintaining a gratitude journal and a positive events log" (Noonan, 2014, p. 134).
Mindfulness-Based Cognitive Therapy
"MBCT is based on the Mindfulness-Based Stress Reduction (MBSR) eight-week program, developed by Jon Kabat-Zinn. Research shows that MBSR is enormously empowering for patients with chronic pain, hypertension, heart disease, cancer, and gastrointestinal disorders, as well as for psychological problems such as anxiety and panic. Mindfulness-Based Cognitive Therapy grew from this work. Zindel Segal, Mark Williams and John Teasdale adapted the MBSR program so it could be used specifically for people who had suffered repeated bouts of depression in their lives" (Taken from MBCT.com)
Langerian Mindfulness
"The act of drawing distinctions and noticing novelty, is deeply related to well- being and creativity" (Davenport & Pagnini, 2016, p. 1).
Additional Ways to Reduce Stress...
The way you react or respond to an external event is due to internal processes (e.g., perception of the event causing a certain degree of stress and one's level of feeling capable of dealing with the event). Although many of us grow up thinking that stress is external only, believe it or not, you can learn to take control of your internal reactions to stress, ultimately leading to a decrease in your intense perceptions of and reactions to the original external stress. Here's how:
Consider a triangle. (You can actually refer to the awareness triangle to do this exercise. It is attached in a document on the corresponding page below). Imagine that the top of the triangle is labelled thoughts, the bottom left corner of the triangle is labelled emotions and the bottom right side is labelled body sensations.
Now consider this: Our thoughts have a lot of control over our emotions. When you perceive an event as stressful, you are telling yourself how to feel in the situation. Feeling badly signals your body to begin the process of reacting to a threatening event (negative feelings tell you body it should begin the fight or flight process). This leads to an increase in heart rate, blood pressure, intense breathing, blood glucose levels, etc.
Therefore, instead of relying on your "first language" of reacting to what you perceive as stressful, take a step back and consider other ways to interpret the event. For example, "how else can you perceive the event" and "what personal strengths can help you overcome the event." Once you begin thinking more positively, you will begin to feel better, and this will signal your body to calm down as well.

Moreover, instead of engaging in reacting which looks like this: S --> R (S being the stressful event and R being the reaction) (As seen in attached handout), try responding which instead looks like this: S --> A --> R (S being the stressful event, A being awareness of self and R being choose of response now that you learned how to take control internally) (As seen in attached handout).

What's more... Believe it or not, you do not have to use your mind to help commence the relaxation response process. Rather, you can begin to relax by way of your body. The mind and body are connected, which means that when you calm your body you calm your mind. For example, you can begin by simple closing your eyes and noticing your breath. Then take as little as 2 minutes to do a 6-breath minute, inhaling for five slow seconds and then exhaling for a full five slow seconds. Balancing out your breathing will balance out your heart rate which will help to calm your mind. Other brief exercises are also available, such as releasing tension in your muscles. Many brief and extended practices can help with mind-body relaxation. Click on the links to the left titled "But I Don't Have Time!" and "Extended Self-Care Practices" for more practice examples.
Why Self-Care Can Seem Foreign and U
Taking care of yourself by learning how to internally manage stress more effectively can seem foreign and even uncomfortable for a few reasons, including but not limited to:
We grow up with role models who teach us our "first language" of reacting to stressful events;
We teach ourselves defensive ways early on to fight or flee stress (e.g., overeating, drinking, shutting down, working too hard);
Society focuses on being productive and helpful members of a larger group and does not focus on the importance of being there for oneself and helping oneself.
Powered by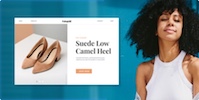 Create your own unique website with customizable templates.