What is Stress?
​

​Stress is a combination of internal beliefs that you are immediately being threatened and that you do not have the knowledge, skills and/or confidence to overcome the immediate threat. This means that you and your friend can encounter the same "stressful" event and rate them very differently on a stress scale.
So now you are probably thinking, OK but what do I do about this. Here are some ways to better
handle stress:
Remember that your initial reaction to a "stressful" event is usually based on your "first language" of interacting with the world. In other words, your early experiences of various events shape your perception of them and your perception of your ability to deal with the threat.
Now that you understand #1, consider other ways to interpret the same event.
Additionally, now that you understand #1, consider what strengths you have that can help you through the event. Often times, when threatened, we consider the worst. Remember that you have strengths in addition to perceived weaknesses.
Powered by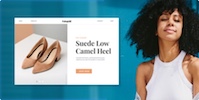 Create your own unique website with customizable templates.